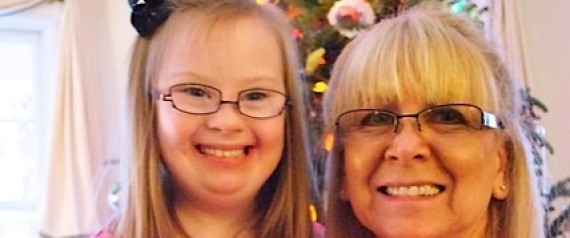 "I can't believe I'm making a difference," Karen Bowersox says, "all with a pair of jeans."
The 65-year-old is the founder of Downs Designs, a company that makes clothing for people with Down syndrome.
"When [people with Down syndrome] are forced to wear clothes from everyday stores, the clothing makes them look different. All you see is the Down syndrome," Bowersox told The Huffington Post. "When they wear our pants and they fit and they look and feel more comfortable, they can be confident in themselves. You don't see the Down syndrome anymore."
Bowersox's granddaughter, Maggie, inspired the endeavor back in 2010. Maggie, now 9, has Down syndrome, and it's been a challenge to find clothes that fit her, Bowersox told HuffPost.
Grandma had the solution.
Continue reading This Grandmother Started A Fashion Line For People With Down Syndrome