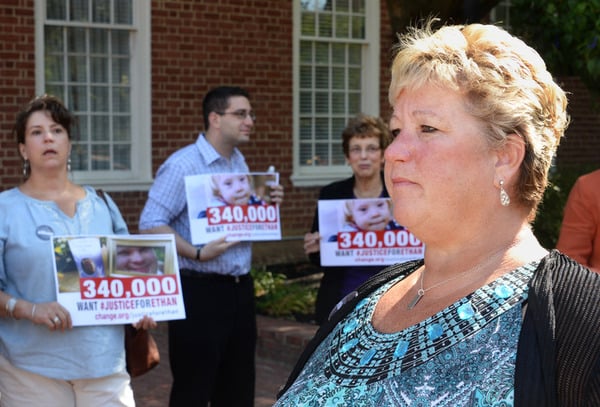 Patti Saylor will be honored with the National Down Syndrome Society's Advocate of the Year award at an event in Washington later this month, the group announced Friday.
Saylor, of New Market, advocated for her son Ethan all his life, but took on a new role after his death.
Ethan Saylor, 26, died in January 2013 while he was being forcibly removed from a Frederick movie theater by three off-duty sheriff's deputies.
Since Ethan Saylor's death, Patti Saylor and her family have advocated for changes in police training and for better inclusion policies, among other things.
"I'm very honored," Patti Saylor said Friday about the award. "I think the night will be a little difficult. It will be bittersweet because of the reason." Continue reading Patti Saylor to be honored nationally for advocacy