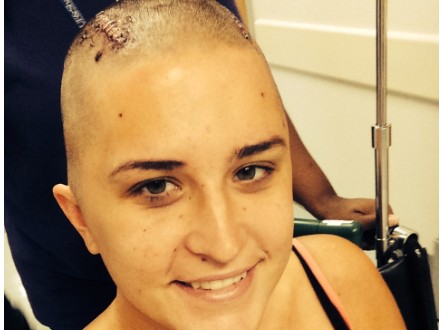 "Sitting in class, second grade, teachers would put me outside the hallway because I had been ticking so loud I was a 'distraction,'" recalled 25-year-old Amber Comfort. "Teachers would walk by me back and forth and say 'you'd better stop that before you get into my class next year.' Things that were just completely obscene, that you would never expect the world to be, and I had to deal with on a daily basis."
From the age of five, Comfort has suffered from Tourette's syndrome, a neurological disorder that causes her to make involuntary movements and loud noises, known as tics.
For almost 20 years, the condition has shaped every moment of her life. "I don't remember any parts of ever being tic free," she said. "There's not a day that's gone by that I don't remember moving or making noise when I couldn't help it."
But she has not let Tourette's dictate how she lives. Comfort graduated from high school with honors and was even accepted to college on full scholarship. But her uncontrollable outbursts have made it hard to continue her education or even hold down a steady job.